icount overview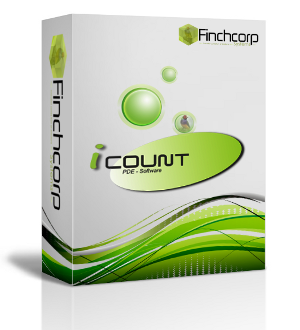 New Generation Software for
PDE/PDA Application.
"You spend hours checking selling prices, negotiating with suppliers, minimising wastage and theft. But the only way to find your businesses true profit is to conduct a stocktake".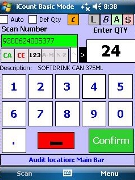 iCount screen shots.
icount has greater Speed and Accuracy making stock takes more Efficient and cost effective for the venue.
Eliminates searching for "items not found"
Operator alert for not found barcodes
Useful for items with no scan code
Simple operation means less operator training
Large, easy to read displays
Colour coded display for ease of use
Can be used for ordering, price checking, price
ticketing or transferst
Add barcode to existing item on PDE and information will update in the database
Database description for all scanned items appears on device screen – no guessing
Search database for item description using on screen keyboard and add counts
Price Check Mode – enables simple price comparison
icount has Full Intergation with iControl.
Electronic processing of data via portable data
entry (PDA) into iControl
Full reporting functionality at department, location or venue level
Allows you to track which areas of your venue require follow up
All reports in unit and carton quantity
Stocktaking Simplified
essentials

Brisbane Office
1/1378 Lytton Road
HEMMANT QLD 4174
E-mail: support@finchcorp.com.au
Phone: 07 3399 4427
Fax: 07 3077 6744