icell overview
a New Generation Intelligent POS Application. Whether you are looking for a POS solution for your Bar, Restaurant or Retail outlet, iCell can provide your business with the necessary functionality to ensure that you can provide fast efficient service to your customers, whilst maximising your return on investment by controlling your selling environment.

Designed for Pubs, Hotels ,Clubs & Restaurants.iCell is a new generation Point of Sale application, designed by our own software engineers and developed using cutting edge development tools, to deliver a reliable and easy-to-use POS application to suit the needs of the hospitality industry.
With ever-changing selling patterns in the market place, iCell possesses the ability to adapt to these changes without further development, using selling behaviour technology, which gives you the peace of mind that your investment today will be just as valuable tomorrow.
reliability.The iCell network is controlled by iCell server, however, iCell has been designed to also operate in a standalone environment and still provide high end functionality, such as ensuring promotions are activated at the designated times. By design, we can guarantee your venue as a whole is not affected by a single hardware failure. In addition, each terminal can be fitted with optional USB storage for live backups, allowing you to recover seamlessly from a hardware failure. While iCell has the ability to perform complex tasks, it also provides a simplistic user interface, enabling your management & staff to focus on the most important part of your business, your customers.

intelligence.A behaviour catalogue that resides within iCell, creates a sense of a smart product, which can be easily added to. Any product will know how it needs to act, depending on many factors. These can include:
Other products and the quantities in a sale
Time and date of the sale
Account/Loyalty member active in the sale
Cashier Active in the sale
How many times the product has been sold in the day

Setting up keypads is a simple process with auto assign for shift buttons, and auto page load with a number of different product groups to choose from.

New Technologies
new Keypad programming technologies gives unseen functionality on our tills.
Simple programming
Preset button catalogue that can be added to
Unlimited colour and text combinations
Unlimited keypad layers & matrixes
Auto shift product setup (Sgl, 6pk,Ctn etc)
Auto load product layers
Marco function on any button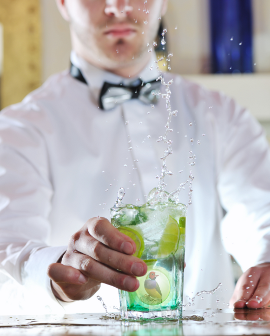 advanced promotional setup options with accurate reporting on even the most complicated of promotions.
Timed Promo
Mix & Match
Buy one get one free
Bundle Deals
Combo Deals
standard features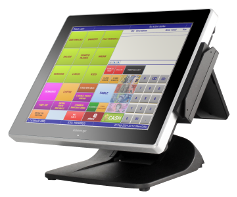 software features.
Unlimited prices levels
Unlimited item numbers
Transfers from the till
Shared printers
USB storage redundancy
Ability to run offline
User security
Full transaction log provide full traceablity

Discount by dollar amount or
percentage by approved staff
Show customer savings (On
Display & Receipt)

hardware compatibility.
Intergrated Eftpos
Mag Stripe readers
Rear Dispays (Line & LCD)
Multiples peripheral
Barcode scanners
Printers (Receipt & Kitchen)
RF Readers
Cash Draws
Restaurant Features
Flexible ordering modes.
Fine Dining
Bistro modes
Tabs
Fast Cash
Order Printing

complete table tracking.
Names on tables
Prepaid tabs
Combined Tables/ Split Tables
Meal Countdown
Free text for special orders
Auto links to meal instructions
Mains as entrée or other
combinations
Separates bar and kitchen dockets

icell links to.
Hand Held Units
Kitchen monitoring
Integrated Eftpos
Room Charging
Frequent Diner Programs
Security Monitoring
Loyalty Programs
Bistro Paging
related products
essentials

Brisbane Office
1/1378 Lytton Road
HEMMANT QLD 4174
E-mail: support@finchcorp.com.au
Phone: 07 3399 4427
Fax: 07 3077 6744